It's Father's Day and since Canada Post workers are locked out, and my card to my Dad is likely still sitting in the post box by my office, I thought I'd do a little shout out to my papa from here.
My Dad works as a metal fabricator for a local shop, which comes in pretty handy when I need some random 'thing' created. This spring Chris and I had some trees removed and some limbs trimmed in our very shaded backyard, and now we feel there's enough light to grow more veggies back there, albeit probably more cool-weather loving varieties. Learning from the creation of our previous raised beds, we knew we wanted to go with either composite lumber or cedar this time, and to make assembly quick and easy, we asked my Dad if he could whip up some corner brackets out of stainless steel. We had 12 done, with pre-drilled holes, for three new beds.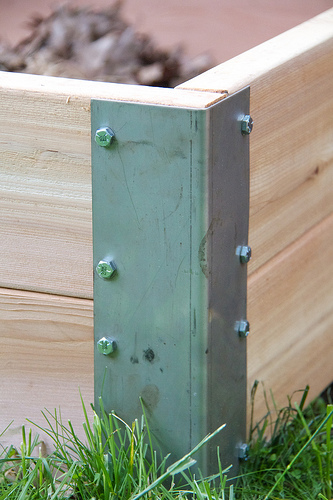 In the end we went with cedar since the composite was so prohibitively expensive. I had a lot of leaf compost available so I lined the bottoms with it, using thick layers of newspaper in the spots that needed some grass suppression. This week we had a (way too large) load of triple mix dropped on our driveway, and now the beds are full, waiting for some (late) planting.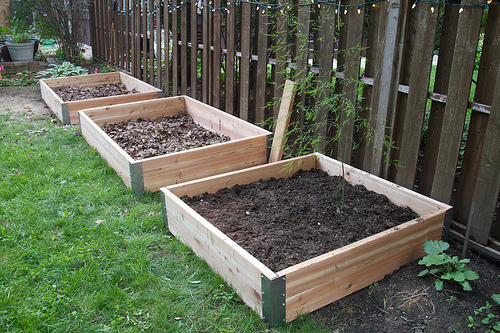 Last year I also asked Dad if he thought he could make me a crank-style compost sifter. I had previously been using a pan that I had to shake manually to sift, and the amount of compost I'm working with makes that process just ridiculous. Lee Valley makes one of these types of compost sifters, but it's around $70. The one Dad made me is magnificent, and works like a charm. I can blast through a composter's worth of black gold in no time, allowing me to efficiently claim compost from my two bins twice a year or more, for the garden.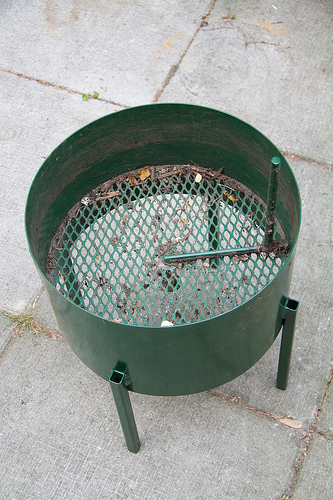 So here's thanks to my Dad for enabling my urban agriculture experiment — for helping me stick to my roots and for being always so helpful and inventive. Love you!!! Happy Father's Day Dad!