After only a week I have a gazillion tomato seedlings! Oh and okra too. The only thing that hasn't popped up yet are any of the chiles, but that's not surprizing, as they tend to take quite a bit longer to germinate.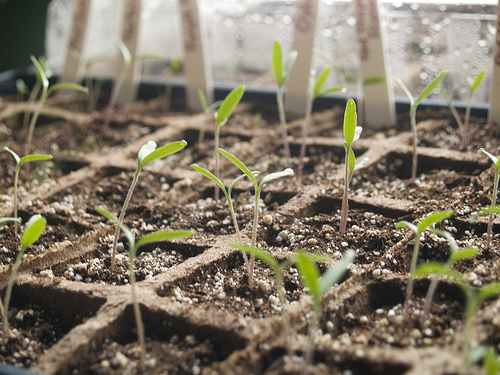 Now the big question is, where will I put them all once they grow out of their little peat pots? I want to try Terra Edible's milk bag idea, which I think is brilliant, and I've been saving milk bags for months for this purpose. The downside however is how much extra space this will need, and I just don't have it. I think it will soon be time for me to invest in some grow lights.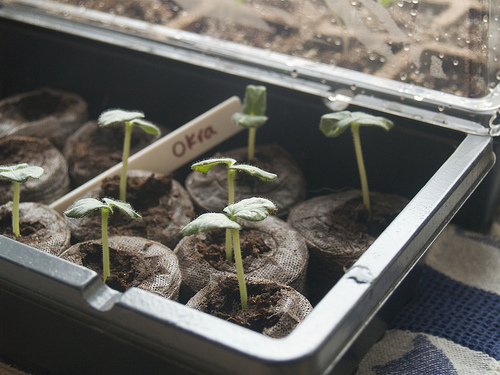 We were hoping to build the raised beds this weekend but the weather is supposed to be yucky. And we've got some family obligations now to attend to, so that might put a dent in our construction plans. But there's no big rush. I may not be able to get soil for a few more weeks anyway (this is still under investigation as well).