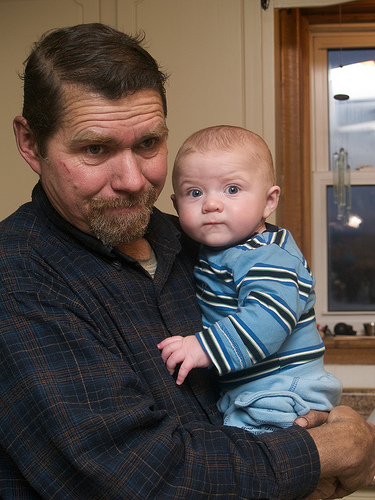 This weekend I got to spend lots and lots of time with my nephew Magnus, who is growing like a weed! He's 6 months old now and really got some personality.
The Stratford Garden Festival was fun but it was WAY too busy. It was wall-to-wall people and that is just not enjoyable. It was held at the Stratford Rotary Complex which is a nice new facility but they really could have used more space. I did however manage to pick up some more seeds. I officially have to cut myself off. Even with the raised beds, I've got way more seeds than I have room to sprout, let alone grow. Coming soon: a seed inventory… and hopefully a plan.
For more photos of Magnus, visit my Flickr page.