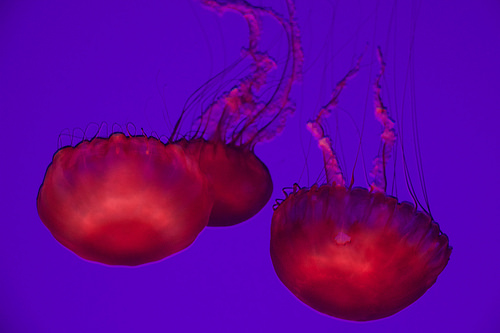 Time for a little tropical colour.
We had a lovely visit with my brother and his family this past weekend. It was our first time having house guests here at the new place and the first time they got to see our new house.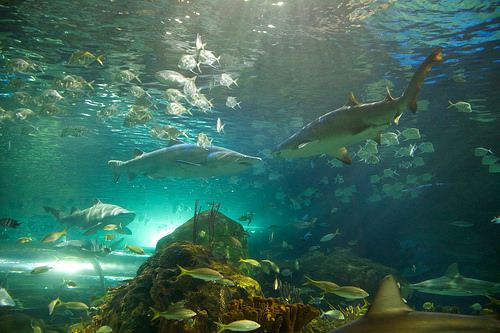 While it was not a PA day for our local school board, it was a PA day for all the GTA school boards. Which meant the brand new aquarium was rammed with screaming children and frantic parents. But it was still loads of fun.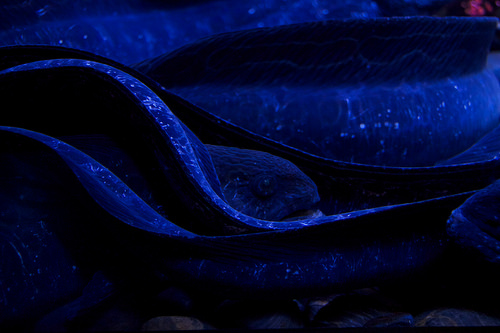 I always feel a bit torn about zoos or other attractions that feature animals as I often feel the exhibits are much too small and that the animals don't get adequate stimulation. But then again, these places give us the opportunity to appreciate the beauty and diversity of our Earth's creatures and to learn about how they are at risk and what we can do to protect them.
I didn't really get the sense that the Ripley's people have much of a conservation mandate, and that's too bad. There wasn't a lot of educational activity going on, but then again, it would have been hard to absorb given the hoards of people and the noise of the raucous kids.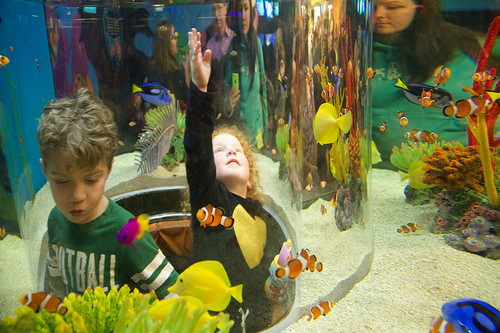 Regardless, the kids really enjoyed it and we all had a super fun day.