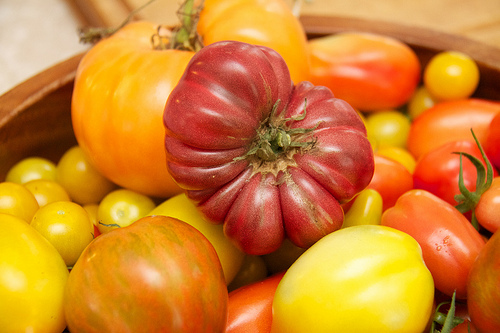 I've recently tuned into this podcast by environmental hero David Suzuki, called The Bottom Line, on CBC. According to the website, The Bottom Line "explores the disconnect between our modern values and our relationship with the Earth. It is a celebration of our biological makeup that dictates our most basic human needs – the real bottom line."
Much of the content is shockingly compelling, and sadly, somewhat apocalyptic, but the depressive news is balanced with extraordinary interviews with planet-warriors like famed marine biologist Sylvia Earle, Polyface farmer Joel Salatin, seed diversity champion Vandana Shiva, and respected ecology professor David Schindler. Their discussions are in-depth and fascinating. I was especially captivated by the discussion with Joel Salatin, whose self-deprecating humor belies a deep connection with the natural processes of the Earth, and a huge commitment to supporting the cycles of giving-back-to-in-order-to-keep-taking-of our natural bounty.
I highly encourage tuning into this series, which is available for free download as a postcast via iTunes. Enjoy!