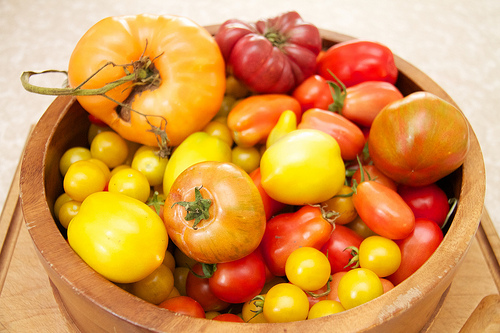 I have tomatoes coming out of my ears. Goldies, Black Zebras, Purple Calabashes, Aunt Ruby's Yellow Cherries, Yellow Pears, San Marzanos, Wonder Lights, Sweet 100s, Des Andes, etc., etc.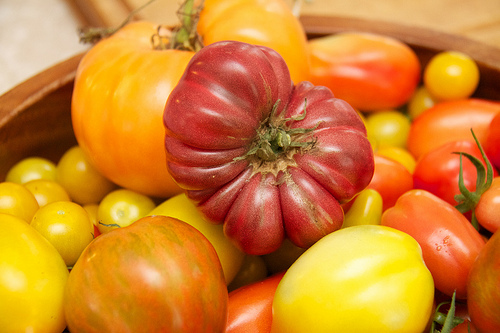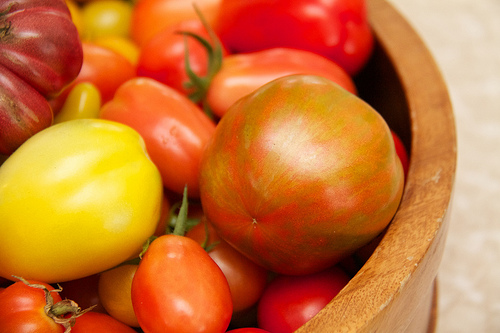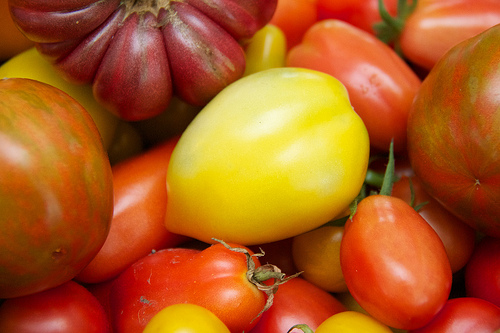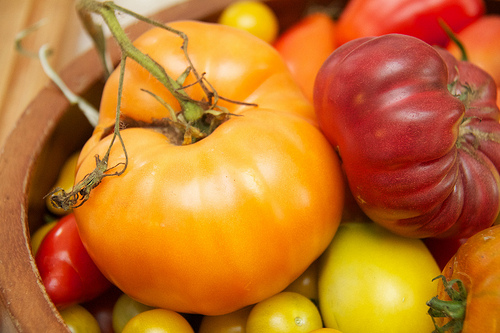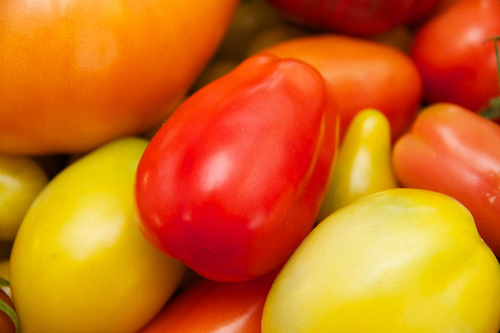 I've been giving the cherries away like mad because I just cannot keep up with them, until this week when I found a really fabulous recipe for a roasted tomato passata in the new book Preserves: River Cottage Handbook #2. This is an easy to do and fabulous tasting sauce that you can do in stages, which is great for me because I can pick in batches and roast one night, press and preserve the next, if needed. My weekends over the next few weeks are going to be quite busy so doing these in small batches is perfect. This is way better than my simple tomato sauce, so I just might have to make this version from now on. The passata involves roasting tomatoes, garlic, shallots, herbs tossed in oil, sugar and salt for an hour, then pressing. I don't even need to bother peeling the garlic! The only change I make to the recipe is adding citric acid to the jars as I preserve, to ensure the acid levels are high enough.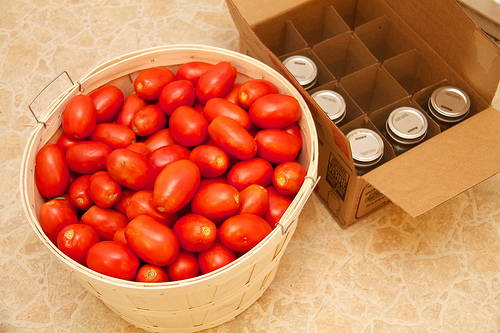 Earlier in August my local Fortinos grocery store had bushels of roma tomatoes on sale for $16 — that's right: $16!! Last year I turned a half bushel of tomatoes into sauce that was so fabulous I just had to do it again. But I was a little nuts and I decided to take up this monumental task on a weeknight. Very bad idea. But I got it done.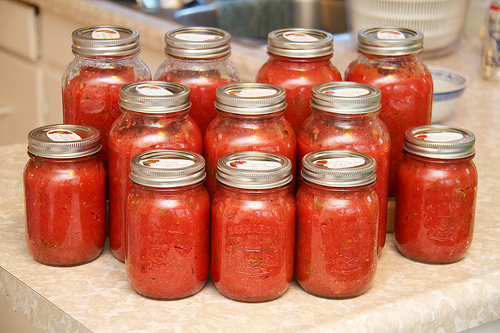 As you can see I didn't do a very good job removing air bubbles before I processed the jars, and some of them have quite a bit of space in them.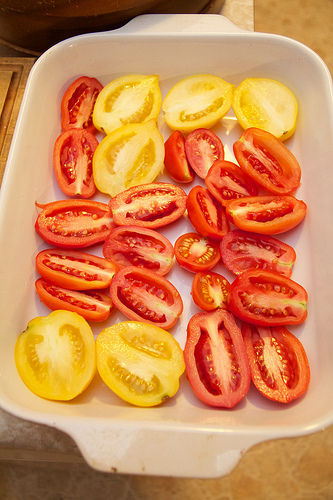 The passata however is generally in small batches — 2 kilos of tomatoes yielding 3 to 4 500 ml jars. This delish sauce can be a base for things like a curry, or is just fabulous all by itself. I've made two batches so far, and I'm canning it in a variety of sized jars so that if I just want a little for pizza sauce, then I just need to open a small jar. I have to say that I am so glad I bought that tomato press last year.
I made so much tomato salsa last year that I still have some left, and I have to admit that my peach salsa has stolen my heart. I did make more of that this year, since it has been an excellent summer for peaches. But I think this year most of my tomatoes are going to become passata.