So my friends Michelle and Adam, who got married this weekend, opted to forgo the services of a professional photographer for their wedding and asked friends instead to take specific shots, as well as started a pool on Flickr to gather together everyone's photos in one place, for people to see. This has its pros and cons, but all the same I think they'll get some great shots. Michelle herself is an accomplished photographer and so is connected to many talented shutterbugs. I had a very tough time shooting in the space (damn high ceilings!) but I managed to get some good ones, and I was able to repair a lot of so-so shots.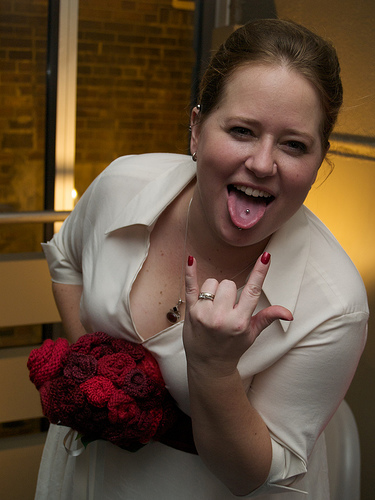 This is by far my favourite shot of the bunch. Miss Hell in all her glory. Not to mention the DRESS SHE MADE HERSELF…and the KNITTED ROSES. Talk about oozing talent.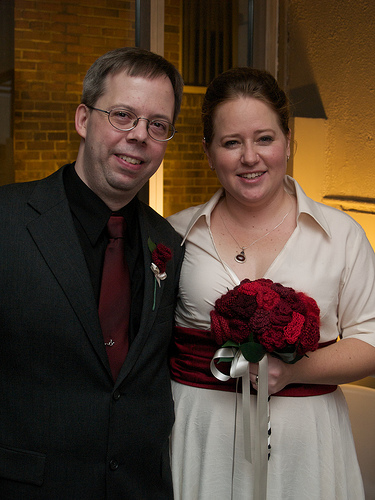 I'm still working on the big upload, but to view the whole set, go here.