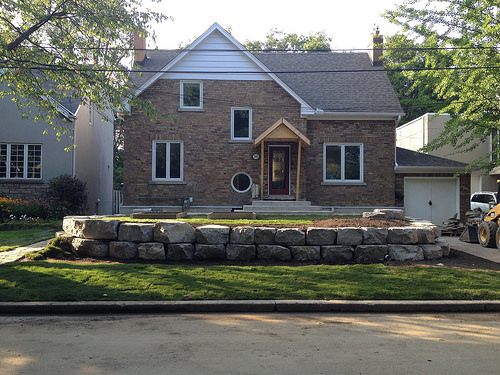 Last night I came home from work to discover I have lawn. Lawn! No more mud, but a beautiful new front and back yard! Not to mention gardens waiting for plants. After nearly 9 months of living in, walking through and picking my way around mud. Finally!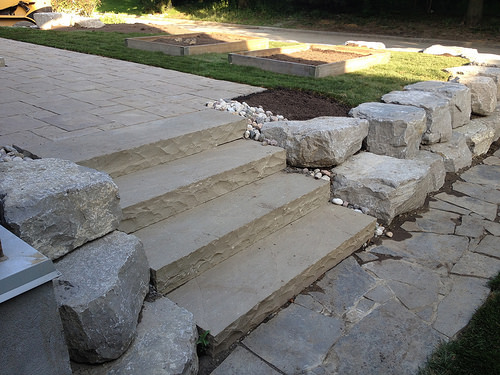 Despite the fact that we're nearing the end of summer and the end of the traditional growing season, I'm very much looking forward to getting some late season veggies going. Some fresh lettuce, radishes and maybe some winter crops. It has been such a cool summer that these things will do well even though it's August. We've also been talking about setting up a cold frame, so if we can get our act together to build it, I won't have to completely miss out on this growing season.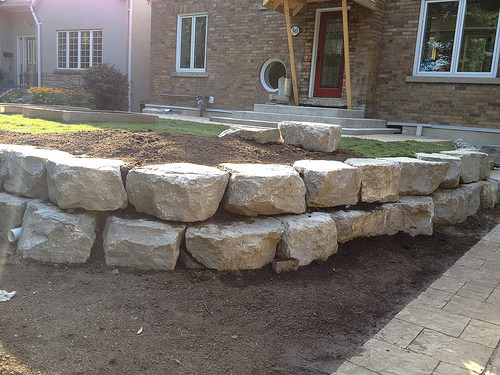 I also have to find some time to go plant shopping. We want to put some kind of ornamental tree in the rounded corner above, and there is a plan to put in a boxwood hedge in front of my veggie beds. Hopefully it's not too late to get those plants going and established; it may be a few weeks yet before I can get to this project.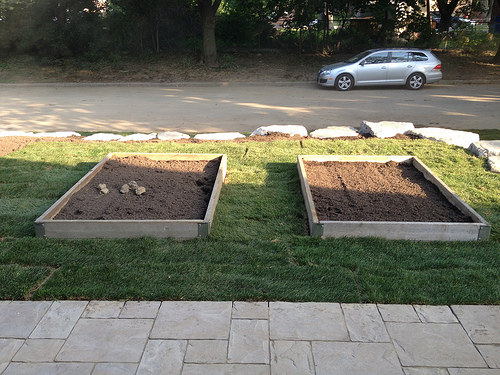 We reused the cedar beds we had built a few years ago using stainless steel corners my Dad made for us. The landscapers were a bit hard on them, and there's evidence they pounded them into the ground without regard to bending the steel. We're not very happy about that.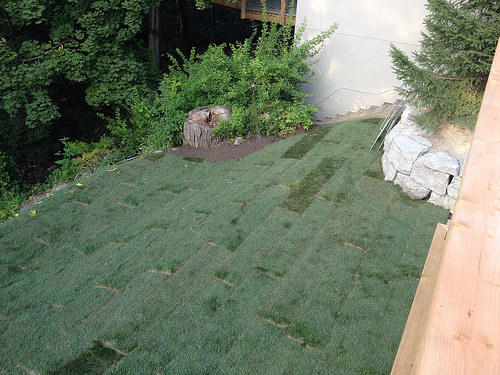 And we have a lot of new lawn to water to get it established. It'd be easier if we'd put in some kind of sprinkler system, but alas, we're not sprinkler system people, and once the lawn is established I hope to never water it again. So instead, we'll be spending the next three weeks dutifully moving sprinklers around the property every 20 minutes or so about a dozen times each night. Oy.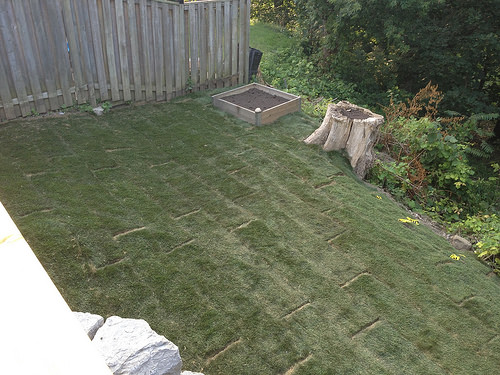 The changes from what was here before are dramatic. For a taste of what was here before, you can check out my first post about the house when we bought it, or for even more photos you can view the whole slide show of our reno project on Flickr.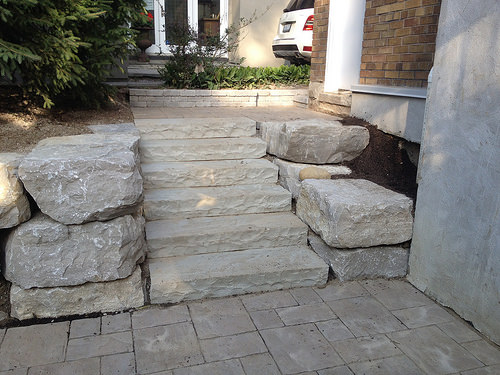 We ended up doing such substantial rebuilding of the retaining walls because a.) we had to rip out most of everything that was there previously in order to do the exterior waterproofing and b.) all the old retaining walls were done with pressure treated wood which was easily 10 to 15 years old already, and rotting apart. The stone was pricey, but, as with most of our renovations, we hope to never ever have to do it again.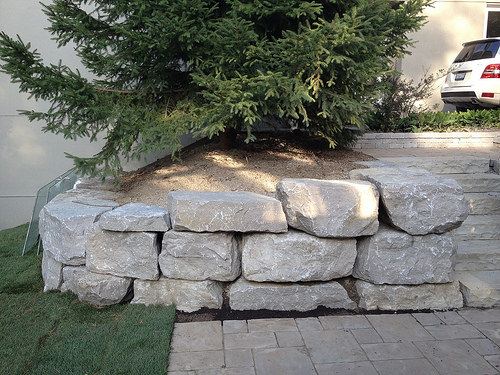 Now we just need our general contractor to come back and do the final touches on our interior and exterior and maybe, just maybe, this project might eventually be finished.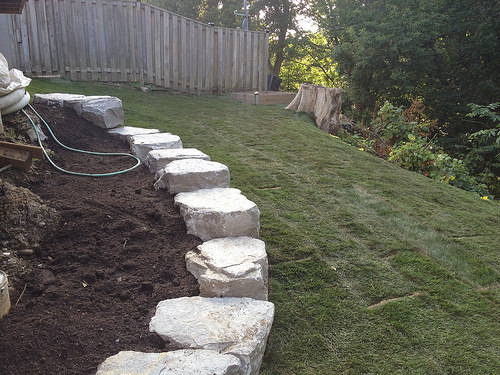 In the meantime, you can find me out watering the lawn.