So… remember that news I was mentioning last weekend?
Um… yeah… well…
We bought a new house! And we just sold our current house!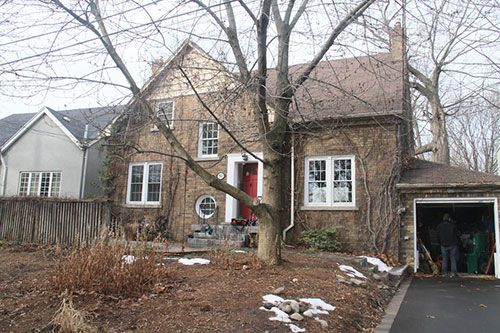 What a whirlwind the last three weeks have been. Long-time readers of my blog will know that Chris and I have been debating what to do with our little bungalow for quite some time. In a nutshell for those who've started following more recently, we live in an area of Toronto that is very high demand for redevelopment. Without getting into all the nuances, we've been trying to decide if our longer term plan would be to rebuild where we are, or try to move somewhere else more suited to our needs. We've been watching the market, which in some respects has been softening lately. Finally this past autumn we decided to do our due diligence and have a look at what's out there.
We weren't feeling too thrilled about what we saw. Admittedly we were looking very casually and being quite picky. We felt like it was mostly an exercise in covering our bases, making sure that staying where we are and rebuilding is really what was right for us. But just after we got back from the holidays we went to see a place that had been on the market for quite some time, over in the east side of the city, located on a ravine. And we immediately fell for the place, so we decided to make an offer.
Home inspection day however was our chance to take a sober second look, and it revealed some pretty major and immediate work that needs to be done. Nothing wrong structurally but big expenses like a new roof, new heating/cooling, new gutters, new siding, major ivy abatement work, removal of a very large, mostly dead tree that's a danger to the house, and perhaps most disappointingly, the need to re-renovate the recently completed renovations, which are of very poor quality and often times incorrectly done. Such a disappointment and a waste. It would have been better if they had left the place in its previous state.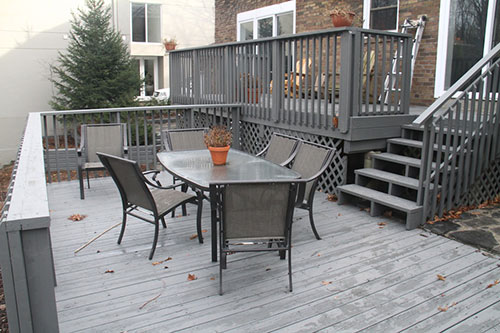 But despite all this, there are many pluses. We'll be so much closer to work — a 20 minute bike ride to work (a BIKE ride!!), and when the weather isn't so great, we're on a very well served bus route and very close to subway and streetcar routes. We'll be closer to many of our friends, and right next to the Don Valley parklands, Evergreen Brickworks and so many other amenities. The property is on a dead-end street with lots of street parking, and there are no houses across the street from us. And, all in a location that feels very cottage-like! We are so excited!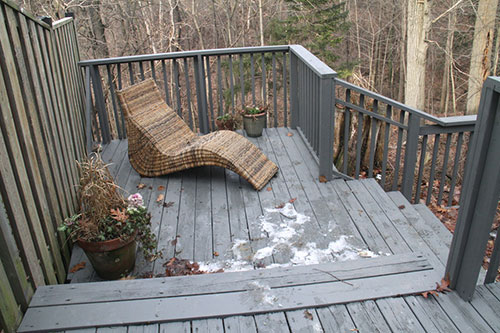 One thing that I may be sacrificing is veggie gardening space. I suspect that when we take out the big dead tree in the back we will be able to get a raised bed or two back there, but lighting is definitely not as good as where we are now. We also might be able to put a couple of beds in the front after removing some decorative fencing and flagstone, and trim the tree out front. I really wont be sure how viable things are until I see it in the spring/summer when the trees leaf out. But the copious amount of rear decking means I'll probably be able to make a lot of container gardening work for me.
So I'm definitely mourning the loss of my gardens, and the years worth of soil amending and building up I've been doing. And all that garlic I planted in the fall. Sob! But… it's a small price to pay for all the new awesome. We have lots of exciting ideas for turning this lovely property into the best it can be, and now that we've sold our current home, we can start looking into getting plans in place for renovations. We take possession in early April. We can't wait!