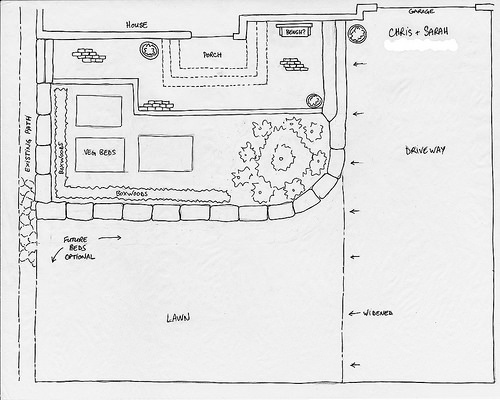 Guys! It's happening!!
We finally got our permit for our deck and porch and holy crap they are under construction!!
In probably less than a week I will be able to sit out and enjoy a cold beer on my brand new deck! And by late July our entire outdoor space, front and back, should be hardscaped and ready for planting! Better late than never!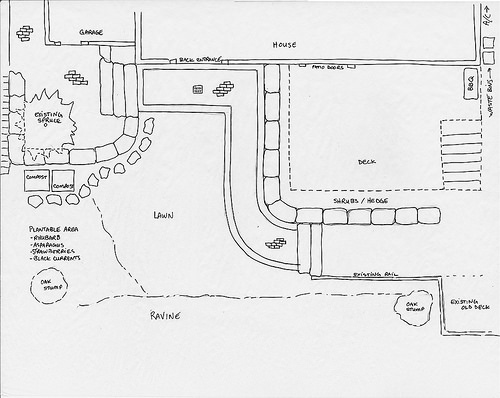 We agreed on a plan with our landscaper that is now being finalized; the above drawings are just rough plans and are not perfectly to scale by any means, but they are so exciting!
At first I really didn't want any lawn, but then we would be adding too much patio stone in the back, and a huge, daunting amount of perennial garden to plant in the front yard. We decided to instead go with some lawn in the front and the back (sod is cheap and green, stone is not), and I can later add more beds in the front if so desired. The best part is my veggie beds will have good space up front and I will have some options for planting some permanent veggie crops like rhubarb, asparagus and strawberries in the back (crossing my fingers that the survive plundering from our resident groundhog). Stay tuned for updates!