It's now long since we sang Auld Lang Syne at the stroke of midnight in Boston, but I'm comfortable in my position now as a negligent blogger, so here is a much delayed post about that trip.
We opted to drive down since the flight prices were nutso and it's a scenic drive. We were meeting our friends Cass and Liz (flying), and Bruce and Youngja (driving) there, and we decided to leave a day earlier than the others to break up the drive. It was the holidays after all, and we weren't in a hurry. Our first stop was Burlington Vermont, a very happening university/ski town with a fabulously walkable downtown core, complete with a pedestrian-only outdoor mall. As with most good-sized US towns, it had several very promising craft beer choices, but we quickly discovered that every single well-rated restaurant and brew pub had at least an hour wait.
My top choice was the Farmhouse Tap & Grill, with their local charcuterie and cheese platters, free-range meat entrees and beet and chevre salad, but they are obviously incredibly popular — we couldn't even get far enough inside the place to find out how long the wait was. I'm sure it was at least 90 minutes. I guess this just means we have to go back.
Two other failed attempts left us throwing in the towel to wait for a table at the Vermont Pub & Brewery. They had a good bar and a selection of craft brews so we settled in at the bar, and waited. And waited. And waited. Even though we had a pager, something happened at the host's lectern because an hour and a half went by before we noticed that hey, the line was long gone and why hadn't we been called? Perhaps we were enjoying the beer that much. Ah well — they through in a round on the house for the mishap so all is forgiven.
We wanted to drive  bit along the coast because we'd been told it was such a pretty area, and so while it took us a little out of our way we made our way to Boston through Rockport, MA. This was mostly just a pee-break and a walk about the harbour. We were looking for a good place for lunch, but apparently, so was everyone else. We continued on to Salem and stopped in for nourishment at the Salem Beer Works.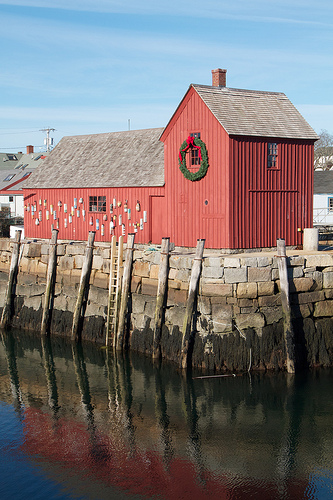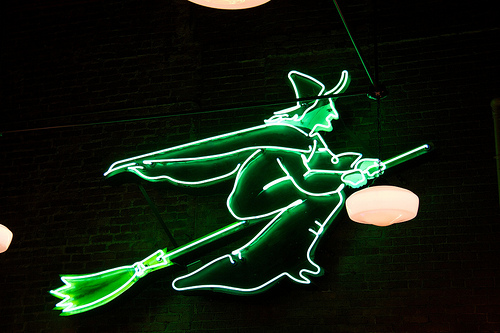 Unfortunately for me, a major sinus headache (migraine?) had started the evening before and I'd been trying to quell it all drive long with more than the recommended amount of Sinutab, one of the only things that eventually seems to work to kill the ice-pick-in-my-skull pain. This was an especially difficult one (I get them fairly regularly), and it wasn't until the afternoon of New Year's Eve that it finally gave up the ghost. Making it about a 48-hour super fun ride. So our first evening in Boston was all a bit hazy for me. But I do remember the incredible wall-o-beer at the Sunset Grill & Tap.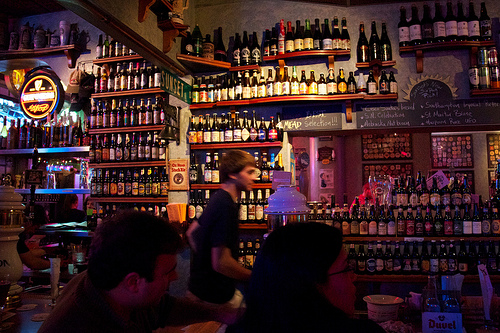 I do also recall the excellent couple of bottles of Lindemans Framboise I settled into. If you've never had it, it's a delicious Belgian lambic that you absolutely must try.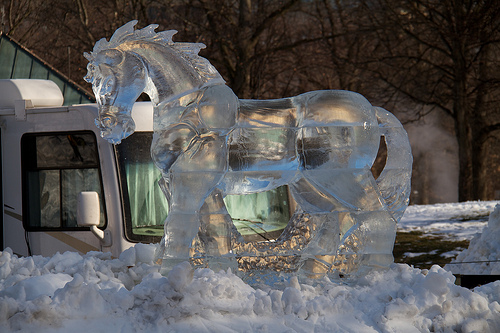 On New Year's Eve Chris and I spent the day wandering about the city, with no real agenda except to see what we could see. It was incredibly warm, despite the recent blizzard the city had been hit with, and temperatures reached about 12 degrees C. All I'd brought was my Canada Goose (blessed be the city that does NOT have one for every 3 people) but I had to carry it and just walk around in a t-shirt to avoid cooking myself to death. That said, I'm not complaining about how gorgeous the weather was.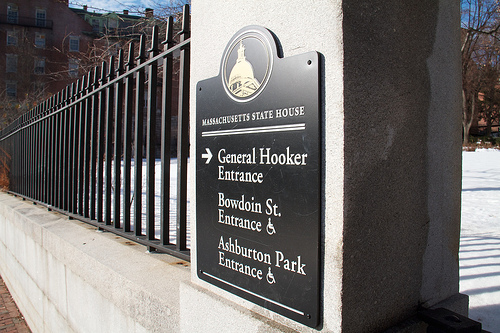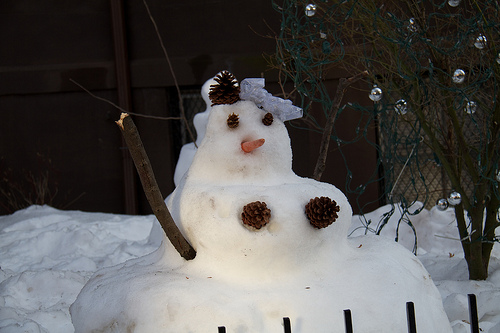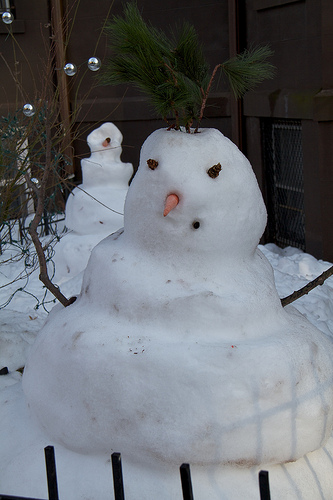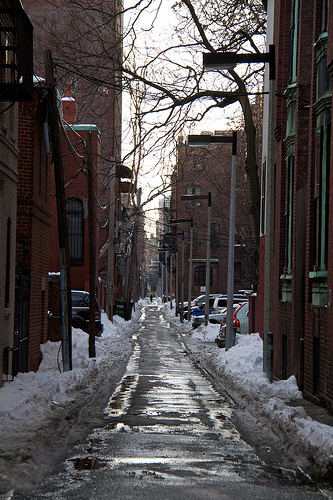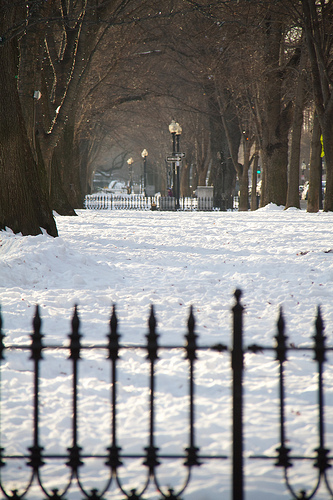 I took a chunk of the afternoon to take a nap and sleep off the rest of the Sinutab, while Chris, Bruce and Cass took in a special behind-the-scenes tour of the Samuel Adams Brewery. So the following photos are all Chris's, but damn — I really wish I'd gone now. They were raving about it when they finally came back.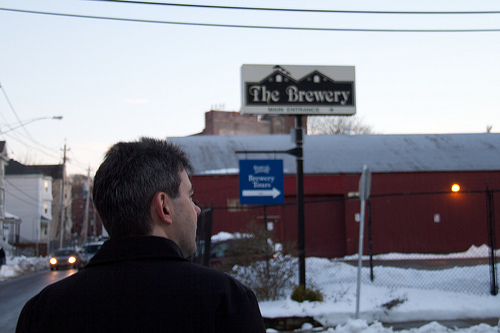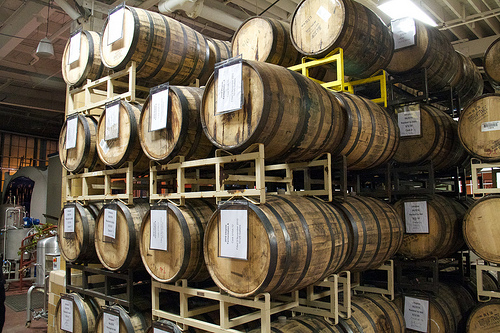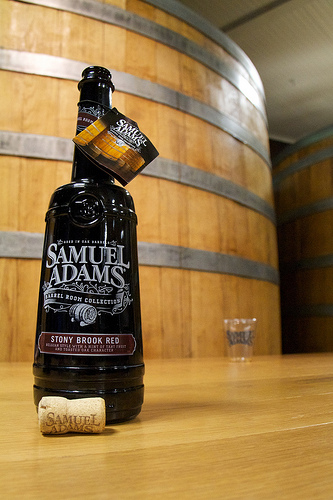 They got to see some top secret brewing processes, and got to check out the Barrel Room Collection barrels, which are huge, and even got to taste the Barrel Room Collection 'Mother Funk.' The collection includes American Kriek, New World Tripel and Stony Brook Red, and each of the guys were gifted with a set of the three beers. Nice.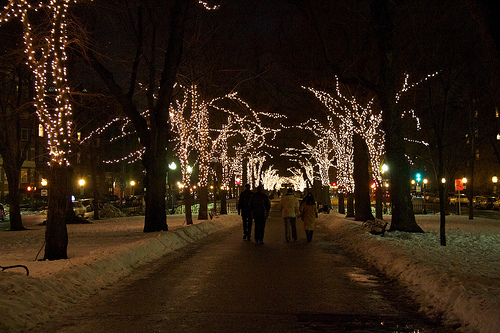 While I waited for the guys to get back I started hearing all kinds of sirens and honking and vuvuzelas (hatesss them!) and I eventually realized that there was a huge parade going on right outside our hotel, the Lenox. I didn't know where Liz and Youngja were, so I went down to check it out. It was incredible, and everyone was out enjoying it. Once the guys got back we made our way to Eastern Standard for our reservation, and that's where we rang in the new year.
I wasn't totally impressed with the place; it was packed with skinny-minis in their six-inch pumps and sparkly cocktail dresses. I hated the clubby-poshness of the place. SO not me. But the food and the service was good, and it was certainly a happening spot.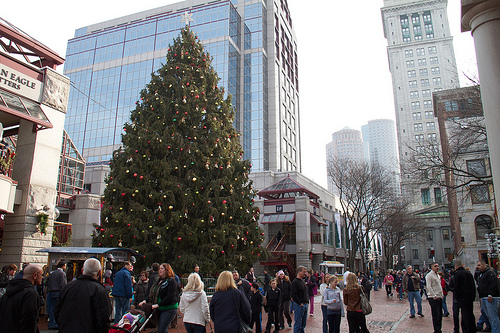 On New Year's Day everything was open, so we made our way towards the New England Aquarium, with a stop at the Union Oyster House, touted as America's oldest restaurant. And I can believe it. This place is a must, if you can get a table, which isn't too hard because it's quite a big restaurant, if not a little compartmentalized. We were told to sit at the oyster bar by friends but we couldn't get a spot so we took up one of the booths. Their clam chowder was magnificent, and we ordered a couple trays of oysters. So good and quite cheap too.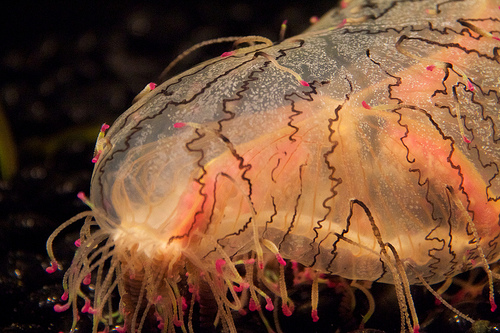 The aquarium was packed with kids and families but it was well worth the visit despite the crazy. Their 4-story fish tank is the highlight of the attraction, with it's giant leatherback sea turtle, several sharks, tuna and many other fishes. The facility is built around this central tank, so you walk around the tank, with ramps taking you from floor to floor, and all kinds of tanks on the outside to check out too. I love the anemones.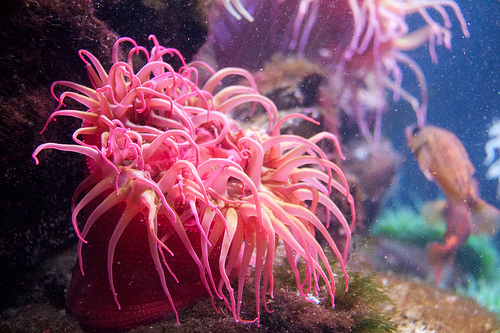 The Rockhopper Penguins are pretty fun too, with their funky ear feathers. Don't they look like they're having a conference?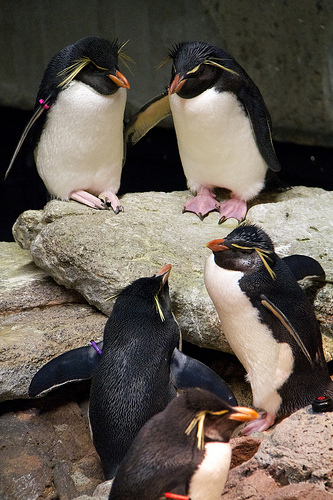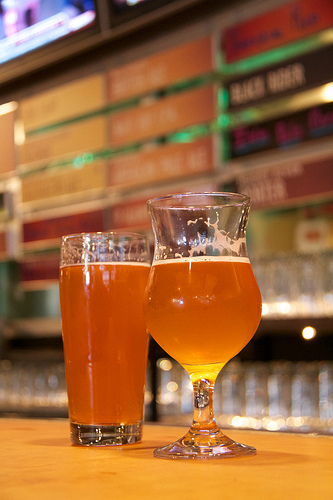 And we finished off our day with a drink at Boston Beer Works before walking over to Cambridge, over the Charles River, to meet up with our peeps at Lord Hobo. Here, we were clearly the only Canadians in the bar because we were the only ones reacting to the hockey games on TV (the Winter Classic and a Bruins game was on).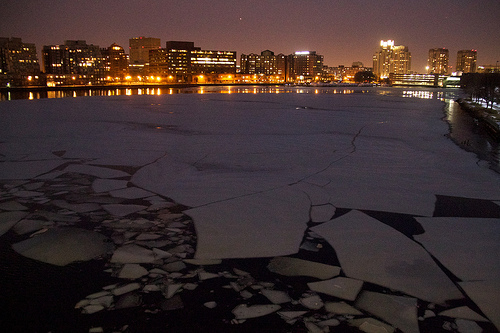 It was a good trip. Not exactly a stunning or mind-blowing trip, but it was nice to experience another city. I've learned over the last few years that despite my rural roots, I really like discovering other cities. Always, always I want to eventually not live in one, but I do appreciate them. We also realized we haven't spent NYE in our home city for the last three years. This is kind of becoming a bit of a tradition it would seem!