We had a lovely long weekend at Redstone, near Haliburton, although sadly, we closed up shop for the season. Luna had a blast helping keep an eye on the squirrels.
For perhaps the first stretch this fall we had warm, sunny days. Such a treat.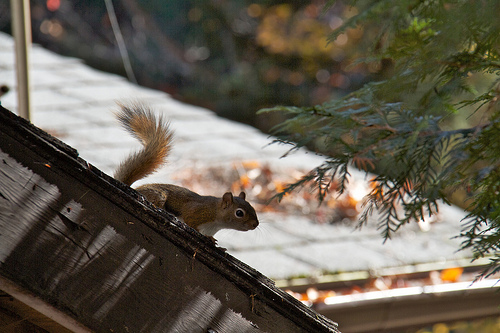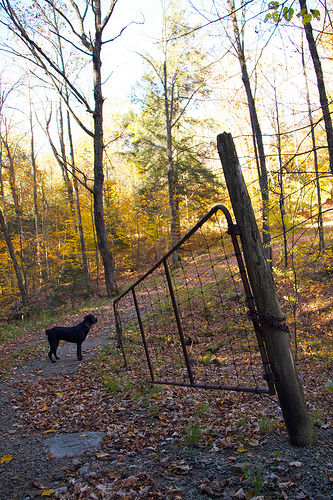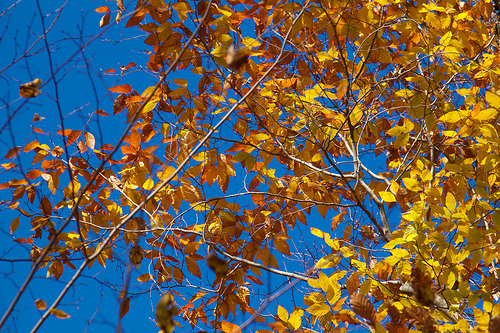 Luna is 10 months old now and she is so fabulous off leash at the cottage. We've been using a remote training collar for her off leash activities and let me tell you, what a fabulous invention. She has also earned to right to play fetch off leash at the park down the street from us, which is technically not off-leash, but she is so focused on the ball that she has earned my trust. At the cottage, she hardly gets more than 50 yards away before she comes running right back. What a rock star.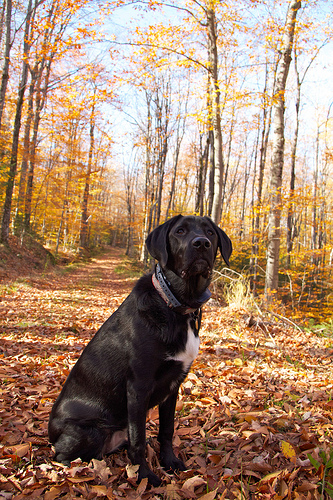 You've probably noticed I've done a little house keeping and given the blog a face lift. I was tired of the old template and needed a fresh start. I hope to keep beefing things up and doing a little more to enhance things, but this is a good start. Now I'm off to nurse this sore throat that seems to be plaguing me today.