I enjoyed a totally blissful weekend at the farm, so much so I just did not want to come back here to this tense, cop-ified city of mine. The G20 is right around the corner and I work in what is anticipated to be a major hot spot for protesters. Today I could feel serious tension in the air even though visually the only change was an increased number of police just hanging about. But that alone is enough to make things feel different.
But back to the farm…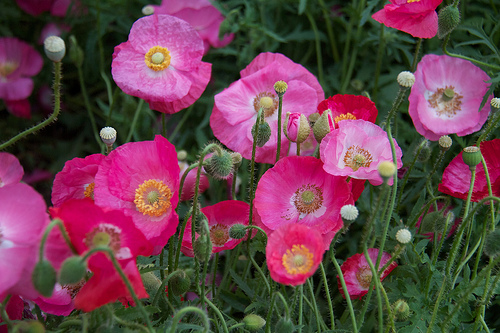 I always like to check out what's growing when I'm there, and my mother has had a kind of happy accident happen to her wee veggie patch, set up in a square railroad tie edged bed. At least it used to be a veggie patch.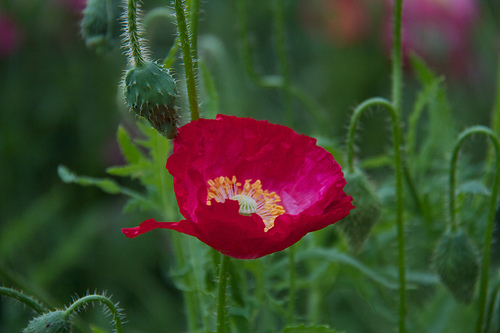 Apparently last year she had the odd little poppy growing in this patch of ground. This year, there is nothing but poppies growing there! She has pretty much written off the possibility of using it for veggies successfully again, because if one or two little flowers reseeded themselves to create this poppy infestation, next year it will be a million times more prolific!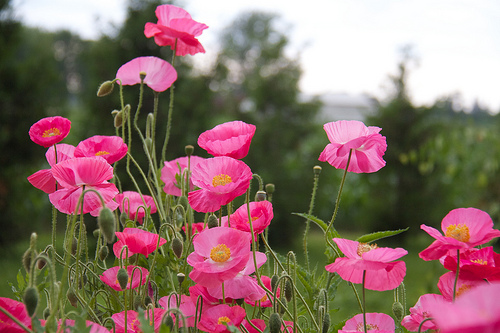 Now I adore poppies of all kinds. I love their big delicate glassine-like petals, their blinding colours, textured centres and their intriguing, sculptural seed pods. Their variety is infinite. There are the big chunky, perennial oriental types, the tiny perennial Icelandic types, and these lovely annual varieties. If it were up to me I'd be tossing these little seeds like wildfire everywhere there are open spaces. How could the world not be a better place with more poppies in it?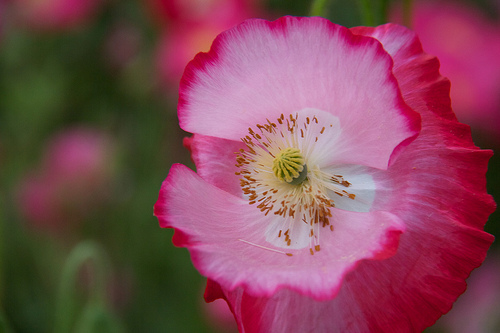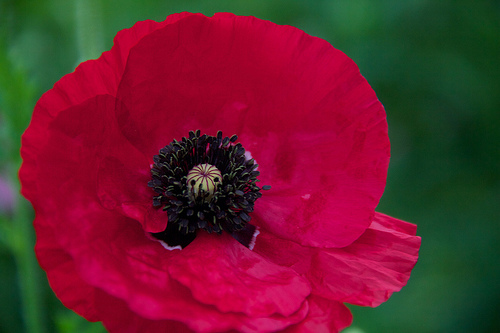 Take that G20.
Anyway, I'm seriously considering harvesting a whole bunch of seed heads and spreading the love guerrilla-gardener styles. That's my kind of protest.