So I've been building towards a new hobby lately… one I've been curious about for some time. Problem is I don't have time for any extra classes. At least I don't think I do. Maybe eventually. Maybe after puppy classes are over. In two weeks Luna graduates from puppy class but then immediately starts the intermediate class. And I have to say she's a rock star. Yes, I'm biased.
Anyway, back to the new hobby: quilting! I kind of started this last year with some simple tied quilts, but I wasn't really using nice cotton fabrics and I really didn't know what I was doing. Recently I bought a pattern from Elizabeth Hartman of Oh, Fransson! with really great instructions and lots of commentary about buying fabrics and what materials work best for what.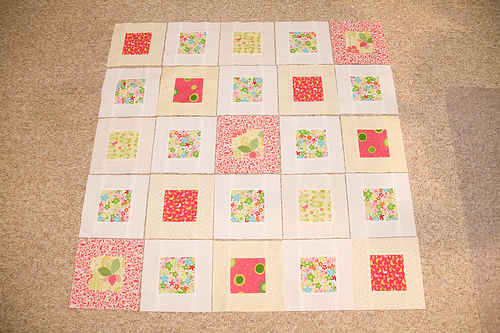 I was lucky enough to take some pretty extensive sewing classes back in high school. I remember in fact one of them being a whole semester devoted to making a garment. I chose to make a denim blouse. That's right — a blouse — out of denim! My  mom helped me find a light weight fabric that worked fairly well, but the resulting blouse was probably about 4 sizes too big for me. I don't know what ever happened to it, but I definitely got some skills out of the class.
I would never call myself an expert sewer however, and even now it's been years since I followed a pattern for clothing. I've been browsing the Interwebs lately for patterns though, so you never know. There's something so empowering about having the skills to sew your own clothes.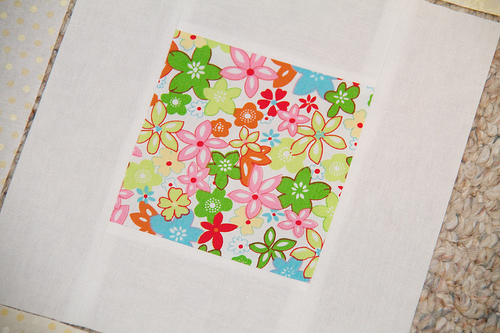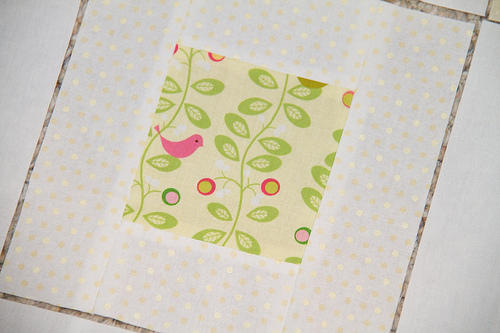 The other thing I've done to get ready to do more serious quilting is I signed up to receive monthly mailings of four fat quarters of complementary fabrics from Sew Sisters, a local quilt shop. This is really helping me build my fabric stash, which is so necessary if you want to make even a small baby quilt. The centre squares of the blocks above and below are from these mailings.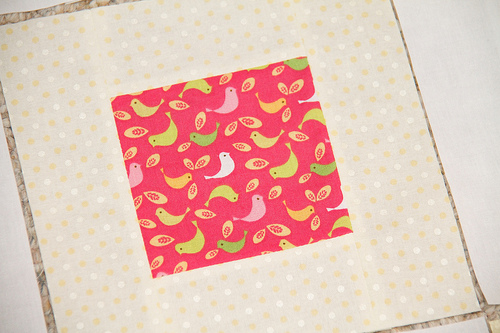 So things are coming along. I've yet to try out my darning foot on my sewing machine, the tool that will be key for machine quilting, so that will be the real test. I'm sure I'm going to find it awkward to maneuver such a large piece of fabric around the machine, but I'm hoping for the best.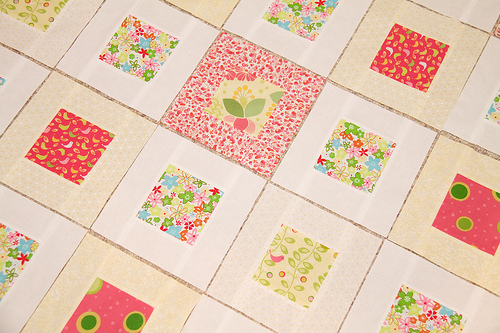 I also feel I need to work on my fabric pairing skills, but seeing these blocks all laid out tells me that I'm not half bad at this. It's very hard to choose fabrics that match and to try to envision how they will look in the overall project. This quilt is destined to be a gift for a new niece, who is expected to arrive in August. Let's hope it turns out!