This hat marks the completion of all requested projects – if you don't count the asks I've had for the adult viking hat. My mama asked me to make her a hat, and yesterday while rummaging about at Romni Wools on Queen Street I found some lovely Malabrigo in my mother's exact colours – rich amber, burgundy and browns. The colourway is called "Loro barranquero" or "burrowing parrot" – a type of parakeet found in Argentina, Chile and Uruguay.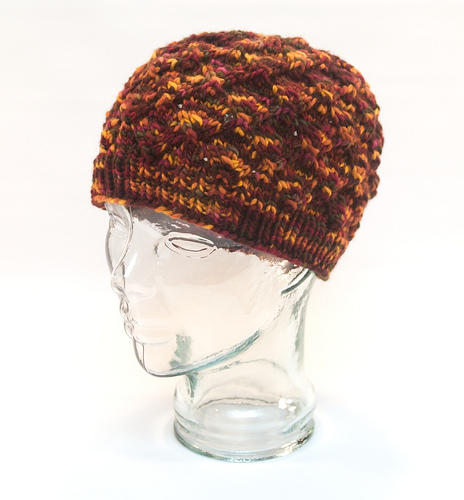 After looking around last night for a pattern I decided on Foliage, from the Fall 2007 issue of Knitty. I expected the hat to be a bit more of a challenge since the directions looked substantive, but in all actuality it was a breeze. I realized as I got going on it that the pattern was written out as well as provided in chart form, and because the pattern makes two versions, there was extra verbiage that I could ignore. I finished the hat this afternoon – it took only about 4 hours total.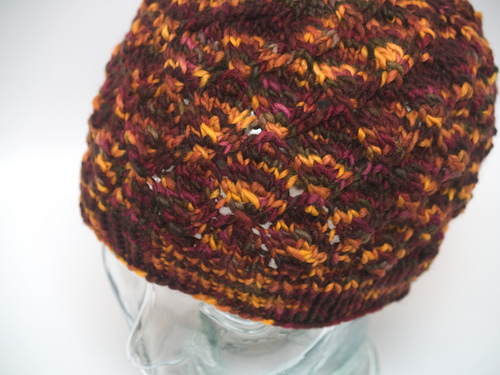 Because of the lace pattern, the hat will be a little lighter than what you might need during the month of February, but the Malabrigo will make it cosy and warm all the same. I hope my mama likes it! I just might have to make one for myself!