Time for a couple FOs. I had some knitted goodies up my sleeve as Christmas gifts for a couple of my coworkers, but because of the ridiculous streak of bad luck I've had over the last month, I didn't end up being able to gift them until I got back to work last week.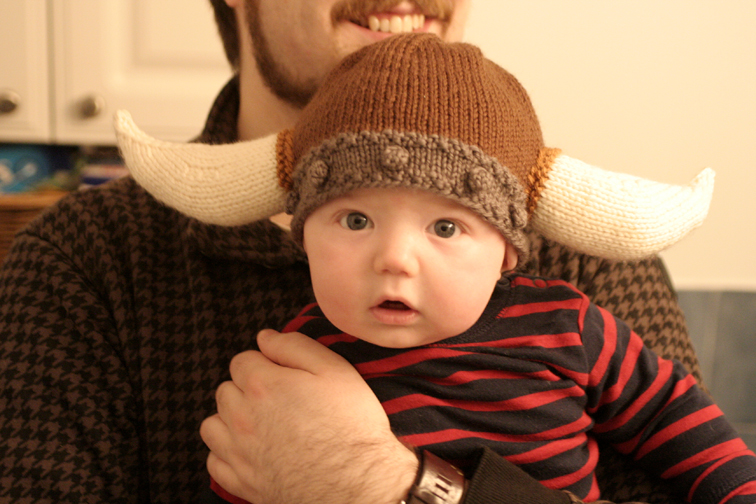 I have added a new recruit to my miniature viking army – meet Baz. This hat (designed by Becky Veverka but with horns redesigned by moi) has become so popular I now have two requests for adult versions. I didn't have my camera with me before I gifted off the hat, so Baz's mommy took these awesome shots. She is a fabulous photographer, and a terrific designer too. For even more hilarious cuteness, check this out.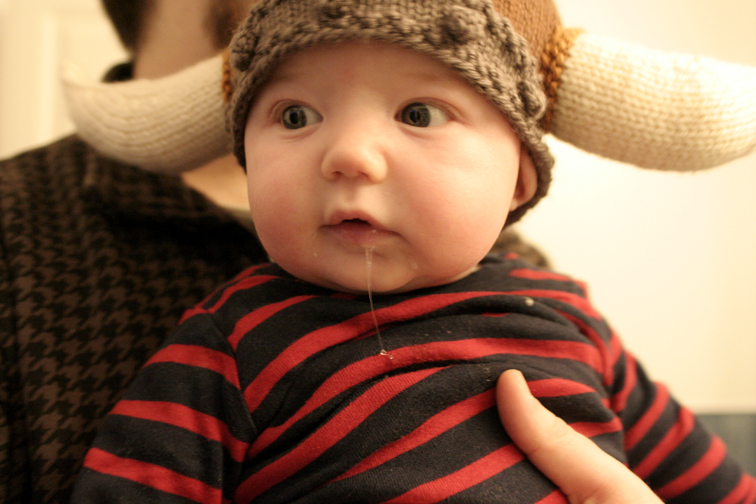 Next up is a wonky little hooty owl, the pattern for which I bought this summer from Hansigurumi's Etsy shop. I'd never made an anigurumi toy before, so I was a bit unprepared for the amount of assembly, and how interdependent all the parts are. So you can see his left "horn" doesn't quite stick up they way it should, and that his left eye disc is a bit off kilter. I made a slight modification of the design in that I filled his bottom half with lentils to give him some weight in his bum. I had some problems with him "pooping" lentils, and had to seal up some small holes, but overall he turned out pretty good.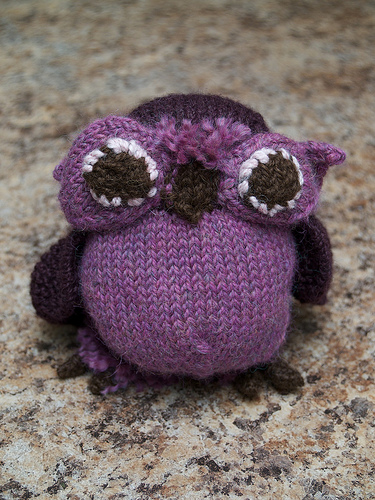 This was for my buddy Larissa who adores owls. She is completely in love with him, despite his wonkiness.