Happy Turkey Day! I had the great fortune to spend a really beautiful weekend up in cottage country where the colours were on, full blast. I don't know if I can remember such a perfect Thanksgiving weekend. It was easily between 20 and 25 degrees C, even up near Coboconk (locally known as "Coby") and Haliburton.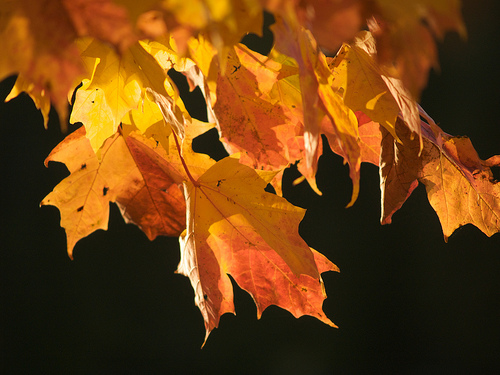 After such a cool, wet summer, it was such a treat (and maybe something of a tease) to get this blast of sunshine and warmth. Top that off with the gilded scenery and I found myself in heaven, with a camera.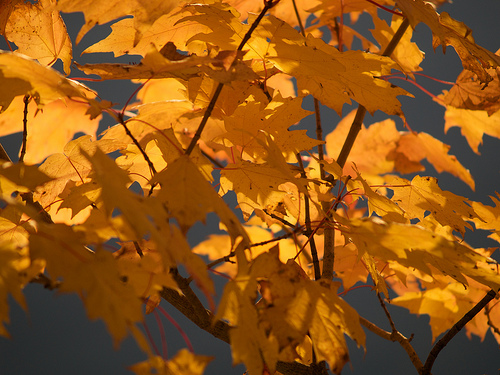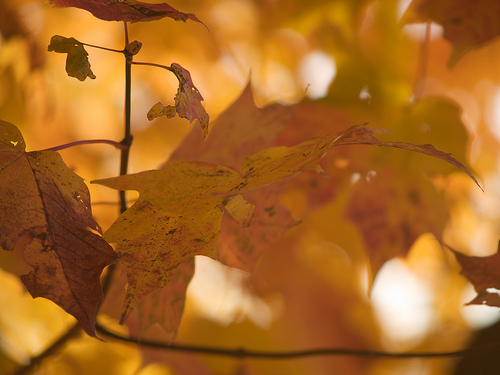 I've got about 6 Gs of photos to edit so this is just a taste. We spent the weekend with Chris's family at the Coby cottage, so there was lots of action with the nieces and nephew keeping us entertained.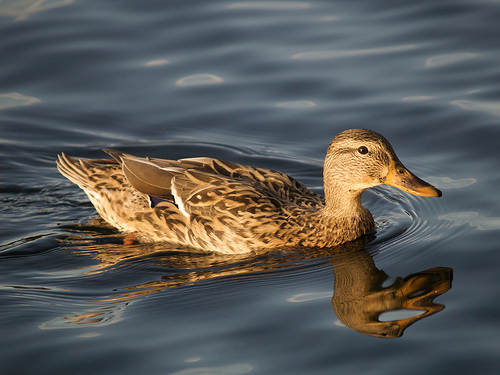 This little lady duck flew in for a landing while we were hanging out on the dock Sunday night, and if I'd had my camera ready for it I would have captured a spectacular angle (she landed about 10 feet from the dock). Ducks look hilarious as they tuck their feet up to their bellies in preparation for the skid across the lake. But I wasn't expecting her to give us such a show. I caught this shot instead though, which makes me happy. I swear she's smiling, don't you?