About a week and a half ago I received a treasure in the mail. I'm not yet sure what I'm going to do with it, but its already a very important memory for me.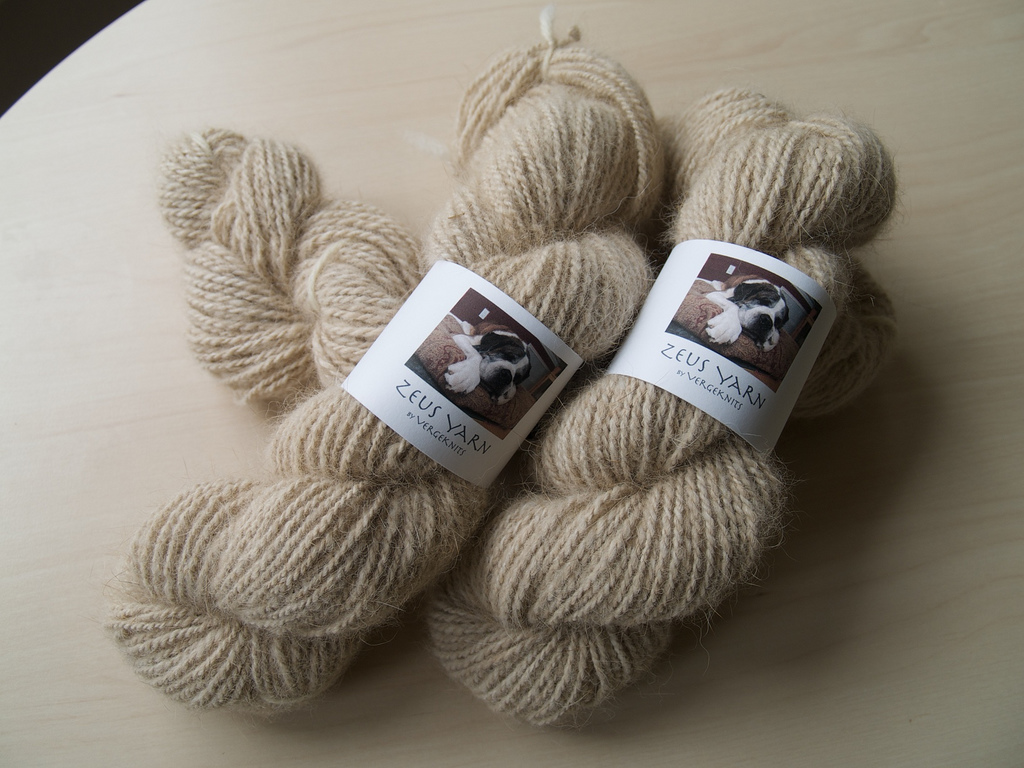 My big monster dog, Zeus, an 11-year-old Saint Bernard, is certainly enjoying his golden years and I know its unlikely I'll own a dog quite like him again in my lifetime. I've been giving a lot of thought to ways I can preserve my memories of him before he's gone. It's true that for all I know he'll be around for a few more years — he's certainly surprized us that he's still here now, but his hips are starting to go slowly and there are periods when I just don't know if that next stage of his life is right around the corner.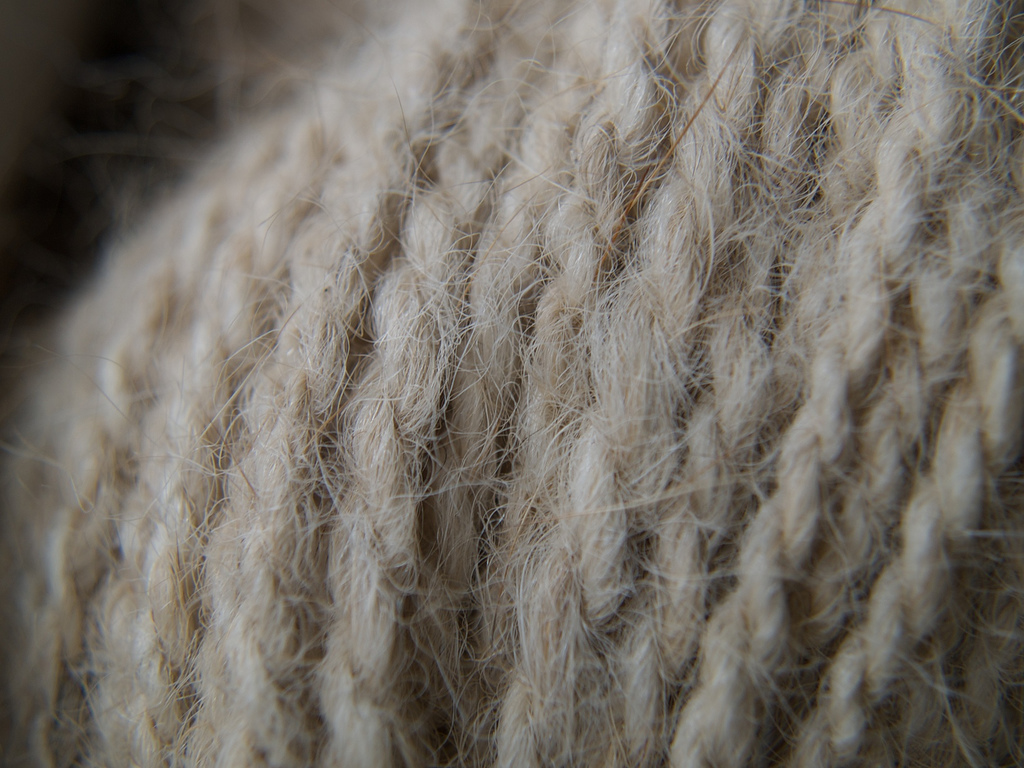 So, many months ago I got thinking that perhaps it was possible to make yarn out of his brushings. The first time I had ever heard of anyone using dog hair yarn was within my first few months working for a local crafts organization. I thought this was absolutely weird, but facinating. I don't know much about the history of the use of this fibre in spinning and knitting, but I always thought Zeus's fur was too short for this purpose, being that he's a smooth-coat (short-haired) Saint, not the longer-haired variety that most people think of for this breed (there are two kinds, the smooth-coat being the original, and the longer-haired variety coming after they were interbred with Newfoundlanders).
I asked around on Ravelry if anyone knew anyone I could ask about my dog's fur, and sure enough I was directed to someone local, Julie Verge of Vergeknits, in Baltimore, Ontario, and she has created this treasure for me. I gathered Zeus brushings over a few months and then sent them to her. She blended them with wool from a ram named Marty who belongs to a friend's sheep herd. And now here it is! With even the cutest, personalized labels!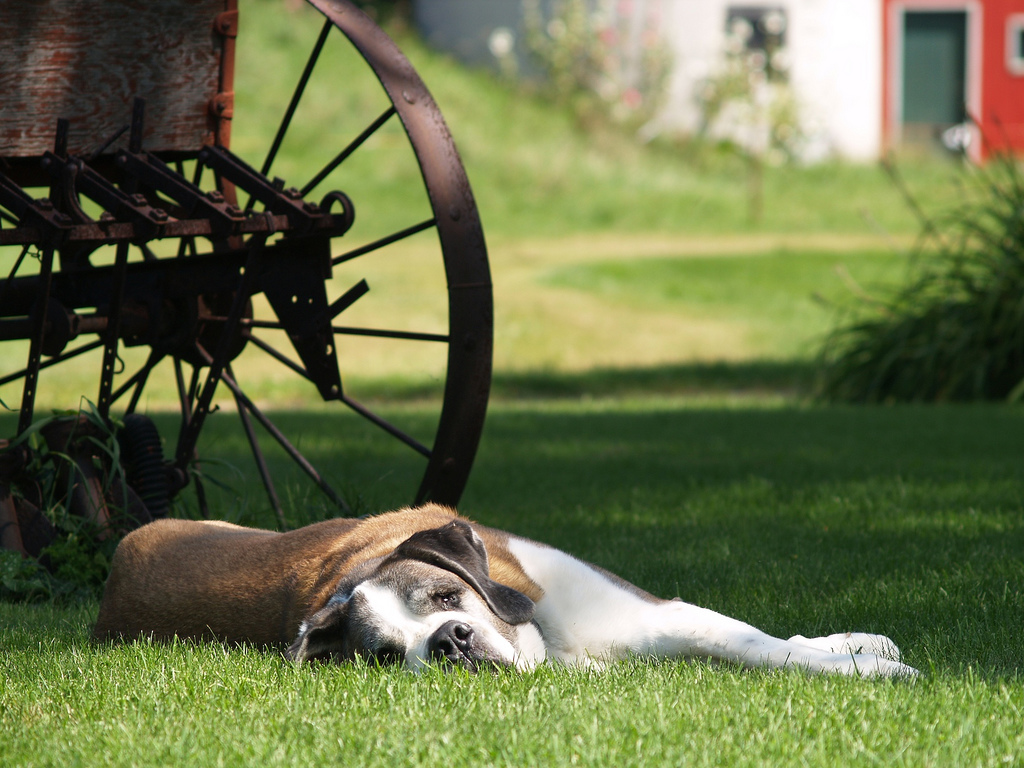 I have 358 metres of it and I'm giving some thought as to what it should become…possibly some kind of wall hanging. I'm going to mull it over for a while. Regardless, it's already a treasure and it will be something special to remind me of my big sloppy boy long after he is gone. Thanks Julie!