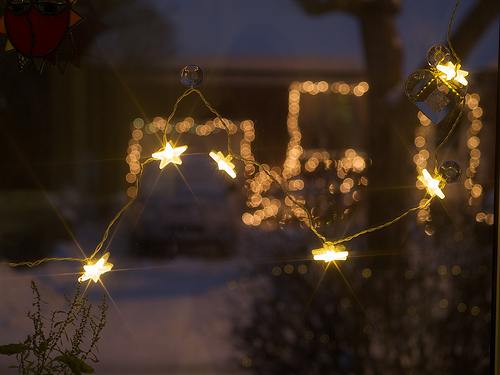 I've been going more or less full tilt for months. I do take breathers now and then, but it tends to be on the weekends when I'm master of my own clock. And then I start to feel guilty because I'm not making time to do the things I want to do for myself — and weekends are often my only time to get 'er done. I'm surviving, but I'm pretty pooped most days.
I came across this story in the Globe and Mail about giving only 70% of yourself to most areas of your life as a way to maintain balance. This idea intrigues me. I like to think I do manage to keep some gas in the tank for myself most of the time, but it's often a struggle, especially in the last year. Maybe thinking more conscientiously about the 70% rule will become my New Year's Resolution. It's ambitious without being ambitious! It's a framework for thinking about how much of myself to commit to any given thing. I'm certain that some areas of my life such as, oh, housework and cooking will drop to somewhere in the 50-60% range once our little bambino arrives. I'll probably be reevaluating and reordering my priorities come March, when our lives will change forever. 70% is a good way to conscientiously turn down the self-pressure.
Do you live by a 70% rule? How do you manage self-pressure?