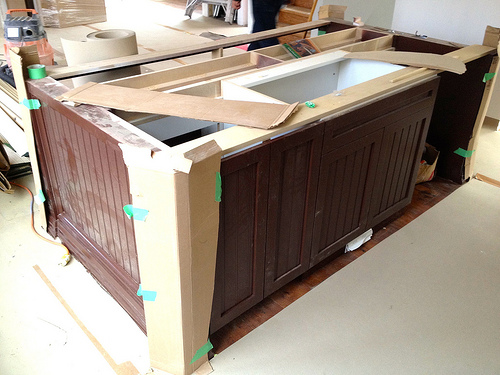 Our kitchen island has been installed (no countertop yet), as well as the beginnings of the living room cabinetry. Everything is a little saw dusty but otherwise looking fabulous.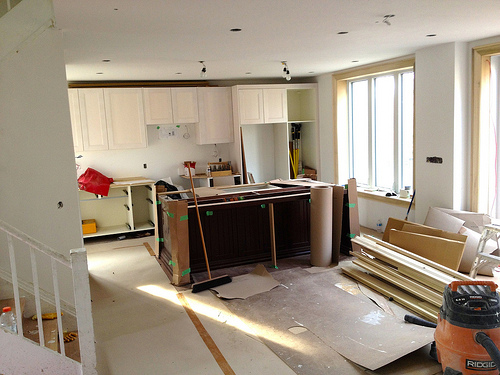 I'm not yet sure when the new Ikea cabinet facings will go in but likely soon. The beginning stages of our move start this weekend — we're shipping the animals off to the farm, and bringing back some lighting and other materials we've been storing there for the final stages of the reno. Our wonderful hosts, Dave and Linda, are hoping to start on some renovations of their own, so we need to get ourselves and our critters packed up and out of our basement hovel so they can get started.
Our move has been pushed off by a week, but I'm not going to change my vacation/work plans, as I've booked off most of December plus some time over the new year to go skiing (that's how much over time I have banked to use up, if that's any indication of how hellish my work life has been this fall). Instead, Chris and I are going to move to the farm ourselves for a week, and during that time I can get some Christmas shopping and preparations done, and just generally catch my breath after a very hectic several months.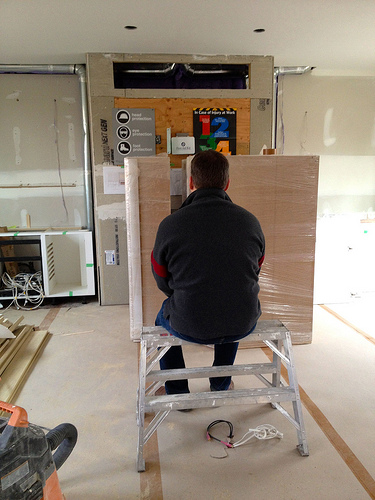 We're both completely stressed out, and while we're coping, it hasn't been at all easy. I just need to hang on for another week and a half before I can put work behind me for a while, and we have just another two and a half weeks of homelessness left.