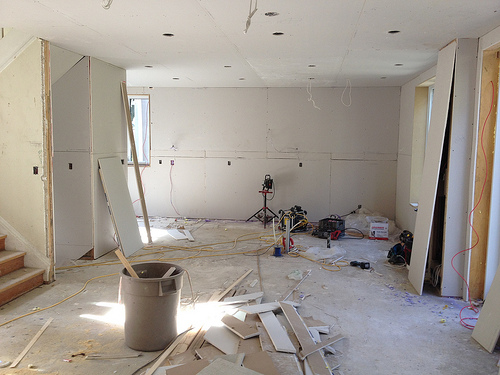 We hit lots of milestones with the house this past week. Today we checked on the place and voila! Drywall!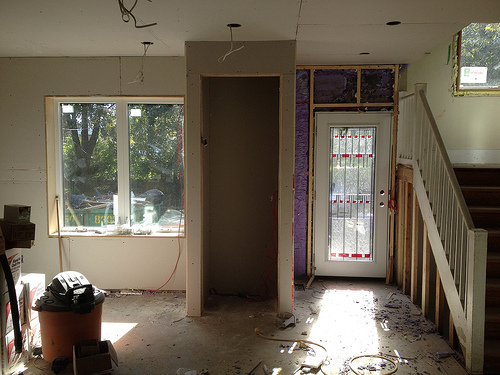 We had two blower-door tests this week and were able to identify and patch up LOTS of air gaps, just in time for the drywallers to come in and make the place look like a real house!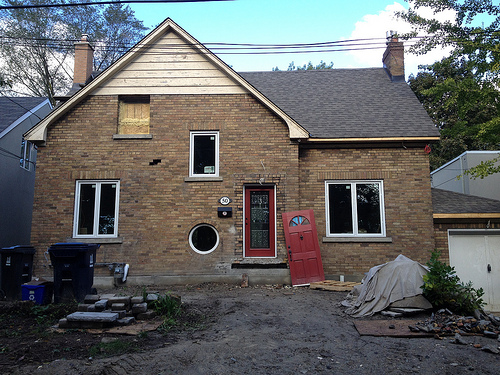 Our new front door was installed. And we got patio doors, which look FANTASTIC.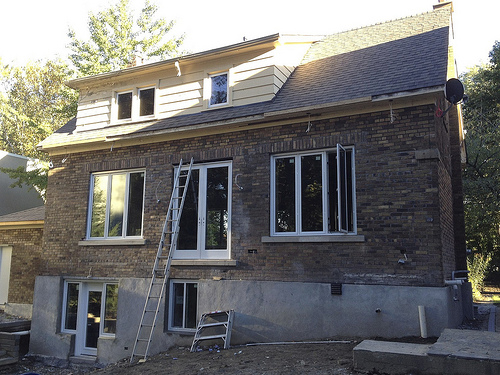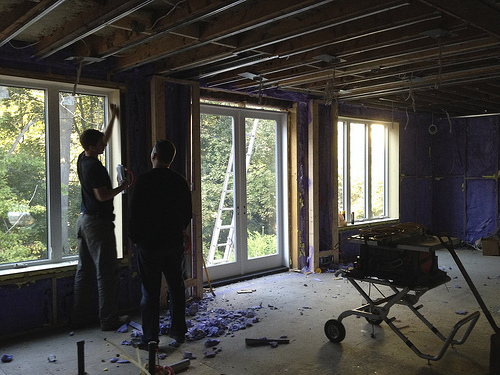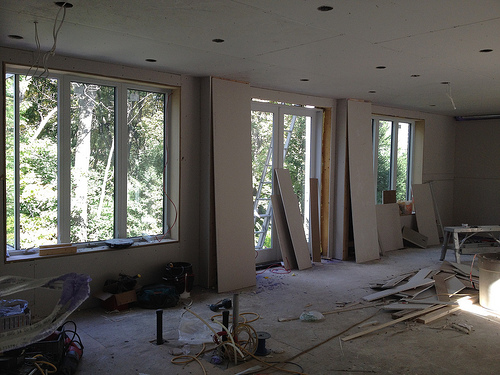 We realized this weekend that we're about 6 weeks from our move-in target. And thank goodness. We're starting to get a little lot tired of living in such close quarters. It's pretty hard to find space and time to ourselves. I'm finding it especially challenging, with everything that's happened. But its getting closer! The drywall makes it so much more real somehow. I cannot wait to move in and finally have my own home again.