It really is amazing how much a dog can grow in basically 10 weeks:

And there really is no better place to sleep than under the bed.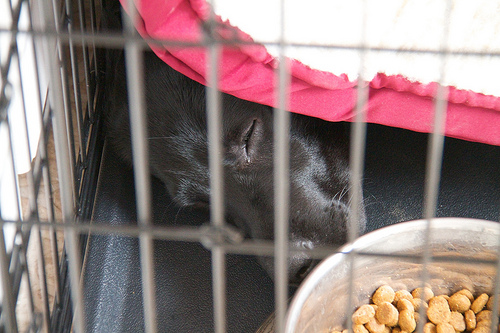 Smokey likes to make himself King of Luna's Castle when she's at daycare. Chris found Smokey sleeping in her bed, in her crate, the other day.